LemosOF
Home Page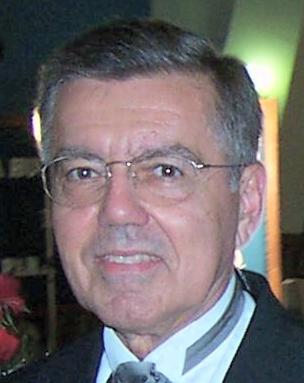 R E S U M E
I was born in Rio de Janeiro, B R A Z I L
A C A D E M I C
Docteur en Sciences Physiques, Université de Paris, Paris, FRANCE (1972).
Master of Science - Nuclear Science and Technology, S. Paulo University, Poli-USP, São Paulo, BRAZIL (1969).
Nuclear Engineer, Instituto Militar de Engenharia, IME, Rio de Janeiro, BRAZIL (1965).
Bachelor in Physics, Guanabara State University, UEG, Rio de Janeiro, BRAZIL (1964).
P R O F E S S I O N A L
Since 1962, National Commission for Nuclear Energy - CNEN, (1962 - 1965 as fellowship, from 1966 to 2009 as researcher, member of the Nuclear Engineering Institute - IEN), Rio de Janeiro, BRAZIL.
I worked from 1983 to 1987, at the United Nations - Security Council, International Atomic Enegy Agency - IAEA, Vienna, AUSTRIA.

Updated July 2009


O mundo é um lugar perigoso de se viver, não por causa daqueles que fazem o mal, mas sim por causa daqueles que observam e deixam o mal acontecer.



Albert Einstein
E melhor ser criticado pelos sábios do que ser elogiado pelos tolos.
Eclesiastes (Biblia)

B r a z i l i a n S c i e n c e T ra i l

.


W e l c o m e !

Visit the sites below.
Have a good visit!





O n l y p i c t u r e s
(p o r t u g u e s e)
E m c o n s t r u ç ã o
(a t é q u e a m o r t e n o s s e p a r e !!!)

Vida Acadêmica / Cavalaria / Profissional / Social



Visitors since March, 2006
www.lemosof.com

Home Page - First edition 1997 (geocities)
Hosted by: www.computer-ilha.com

Test your Internet Speed,
Bandwidth Test, Broadband Speed Test
B r a z i l
W o r l d